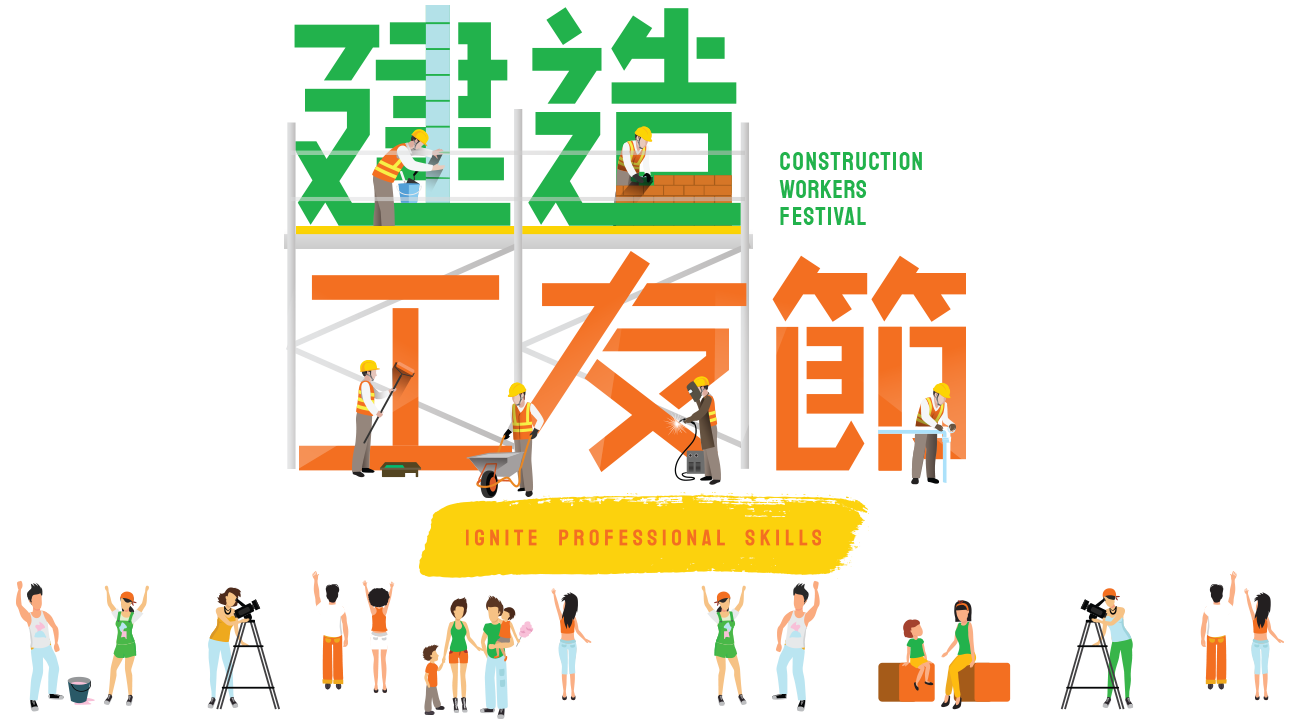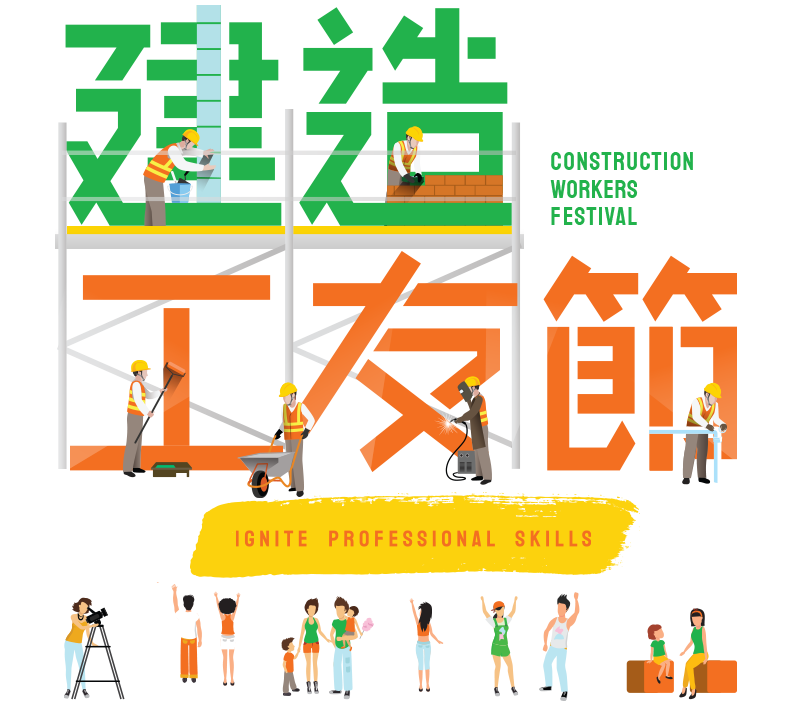 About Construction Workers Festival
The CIC organises annual "Construction Workers Festival" to support construction workers to continue enhancing their profession and to drive for excellence. The Construction Workers Festival consists of a series of activities, seminars, experience workshop and guided tours tailor-made for workers and their families. 
Supporting Organisations
(List of companies in alphabetical order)
Bouygues Travaux Publics
Build King Holdings Limited
Cheung Kee Fung Cheung Construction Co. Ltd.
Chevalier (Construction) Company Limited
Chevalier (Envirotech) Limited
Chun Wo Construction Holdings Company Limited
Dragages Hong Kong Limited
Gammon Construction Limited
Hip Hing Construction Co Ltd.
Kum Shing Group
Leighton Contractors (Asia) Limited
New World Construction Company Limited (Hip Seng Group of Companies)
Sanfield (Management) Limited
SOCAM Development Limited
Yau Lee Construction Co. Ltd.

Construction Workers Festival